Mindful Kush
Kashmir Kush x 818 Headband
Mindful spent the past two years on a breeding project that now bears our name. Through a painstaking, exacting process Mindful Kush was born. Crossing our Kashmir Kush with 818 Headband, we now have a strain that maintains the musky, peppery fuel and robust high of Kashmir blended to perfection with the sativa-dominant 818 Headband, AKA Sour OG from Cali Connection. The resulting marriage is uplifting and cerebral, with an incredibly smooth pine-diesel-stone fruit-peat moss draw. Mindful Kush is resinous and intense, with full-body euphoric effects. True to its moniker – it is a companion for mindfulness in your day or night.
Nepalese Kush
Heirloom Nepali landrace (double hash plant hybrid)
Though the exact genetic roots of this cultivar remain somewhat mysterious, it is clear this violet-colored, uplifting yet heavy-hitting indica is something special. The flowers of this landrace are profoundly frosty, "trichomes growing off trichomes," someone once joked. The effects of Nepalese Kush are indica-influenced but euphoric, with a clear head high – not overly sedative – making it a relatively functional smoke. The flavor profile is very interesting, with sweet undertones of tea and grape and a savory, lightly-gassed overtone.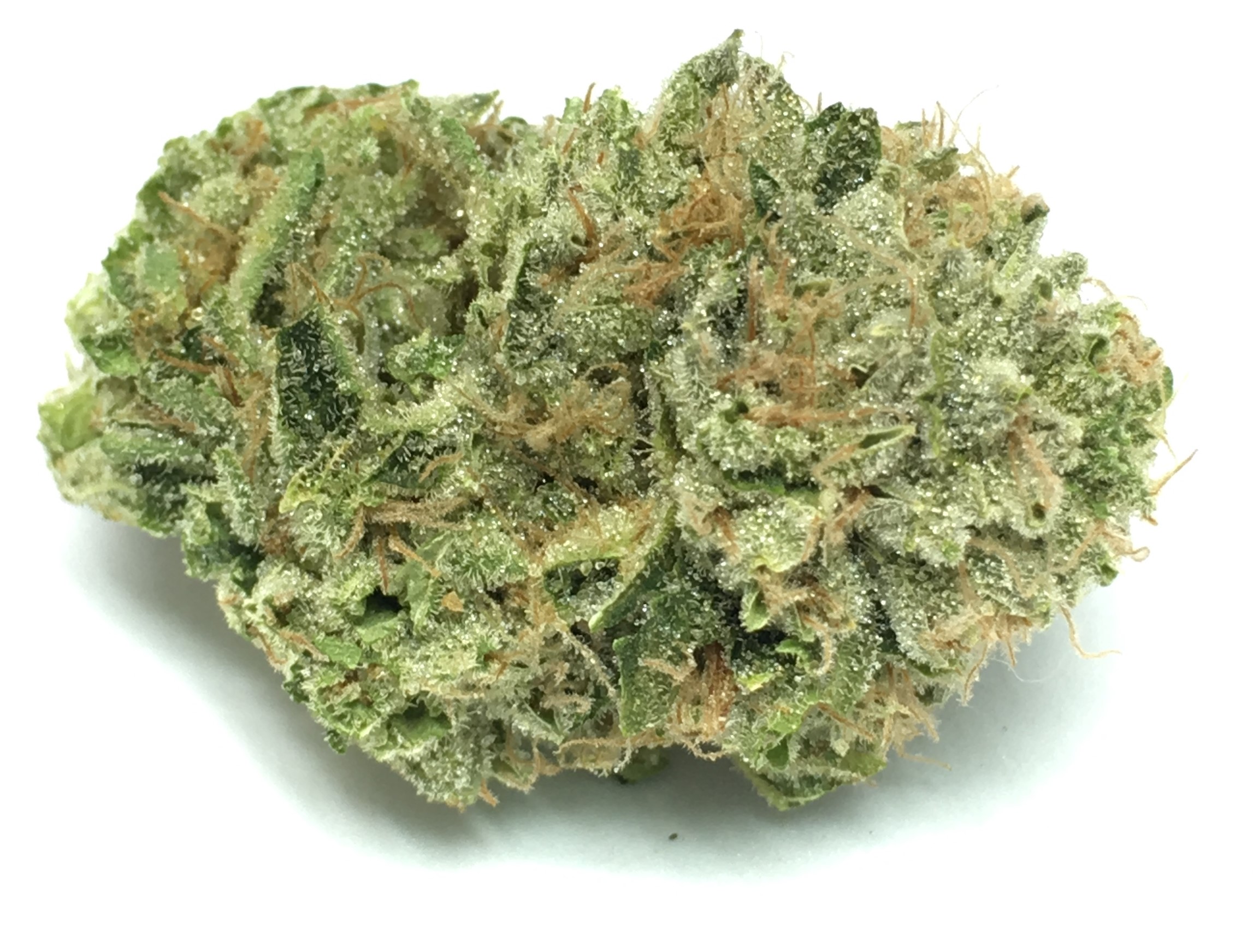 Kashmir Kush
Heirloom Indian/Afghani Kush x California OG/Big Bud
With its genesis deeply connected to Afghani genetics on both sides of its parentage, Kashmir Kush is a distinctly exotic strain. The nose is a knockout with loud pine and fuel – incredibly distinct – and the flavor is equally piney, with a peppery vanilla smooth smoke. Kashmir is resinous and rich, with a profile dominant in Myrcene and β-Caryophyllene. Definitely indica-dominant, this is a smoke best saved for the evening at home. Excellent for insomnia, pain relief, and relaxation. You can also find more genotype information about our Kashmir Kush in the Phylos Bioscience Galaxy at www.galaxy.phylosbioscience.com
Critical Cure (CBD)
CBD-12%, THC-9%
Critical Kush x CBD Crew Mother Genetics (ruderalis)
1:1 CBD:THC cultivar from Barney's Farm Seeds
"Flowers are full of resin and have exceptionally high CBD levels. CBD and THC share a special interdependent relationship and work together to increase one another's therapeutic benefits. Flowers have an intense and earthy flavor with a hint of sweetness." -Barney's Farm Seeds
We at Mindful have perfected this therapeutic, indica-dominant strain by choosing the phenotype with the highest CBD levels, and the biggest nose. The terpenoid content our resinous, dense Critical Cure veers heavily into citrus and hops territory, with dominance in δ-Limonene and β-Caryophyllene. Critical Cure is effective for stress, pain relief, and relaxation, with a pleasant body effect.
Blue Shark (CBD)
CBD-14%, THC-11%.
Blue Cheese/Skunk x CBD Shark (ruderalis)
1:1 CBD:THC cultivar from Barney's Farm Seeds
Blue Shark is hybrid flavor explosion. The extremely high CBD level means both anti-inflammatory and anti-oxidant properties have been increased significantly. The lowered THC allows medical users to enjoy these benefits while remaining more alert. Very fruity flavor with an allusion of Jasmine. Satisfying tranquil effect, perfect for relaxing." -Barney's Farm Seeds
A house favorite, this hybrid strain packs a flavor punch of cheese, berries and earthy notes, with mellow effects. With benefits of reducing inflammation, pain relief, and a more subtle head high, Blue Shark has earned the moniker "working man's weed" among Team Mindful.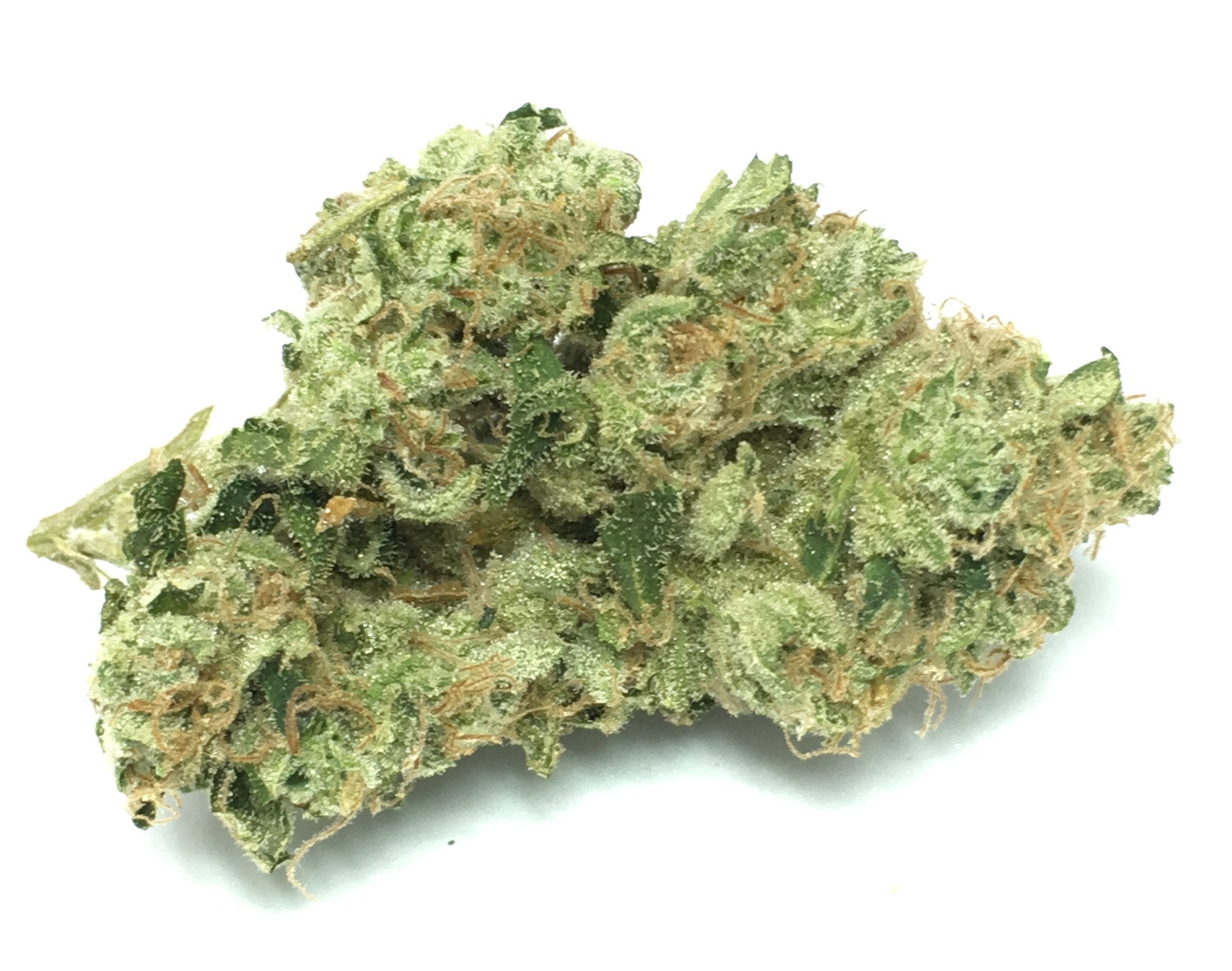 Sour Diesel
Coming from a private reserve seed bank, Mindful Sour Diesel exemplifies the finest genes of this sativa favorite. Dense, swollen calyxes give way to the pungent fuel smell and flavor that gives SD her name. Our genetics always test in the mid to high-20's percentile of THC potency, making it a stronger Diesel. A fast-acting, cerebral effect, our Sour Diesel is heavily sativa and great for social activities, creative endeavors, depression, and an all-around happy experience.
Lavender Trainwreck
Lavender x Trainwreck
What hits you first with this hybrid strain are the sweet tea & lavender notes: a spicy terpene profile dominant in Ocimene and α-pinene. This noisy cacophony of fresh herbs, pine, and sweet lemon gives way to an equally fresh effect. Lavender Trainwreck is a strain that works well for pleasant relaxing, bodily effects, while maintaining clarity: a nicely balanced blend of cerebral and body. Usually ticking at a range of 3-5% CBD, this flower is a favorite for the after-work smoke with a little pain relief, and a pleasant, light body buzz .
Skywalker Lemon OG
Skywalker x Lemon OG
Skywalker Lemon OG has been described as "creative," "giggly," and "anti-anxiety." With an abundance of orange pistils on dense, resinous buds, this indica hybrid lends itself to days and nights of relaxation and inspiration. The OG nose and flavor profile is what hits you first – intensely earthy and spiced, with nuanced sweet fruit & citrus coming from the Lemon & Skywalker DJ Blueberry derivation. Good for sleeplessness, chronic pain, anxiety and art-making.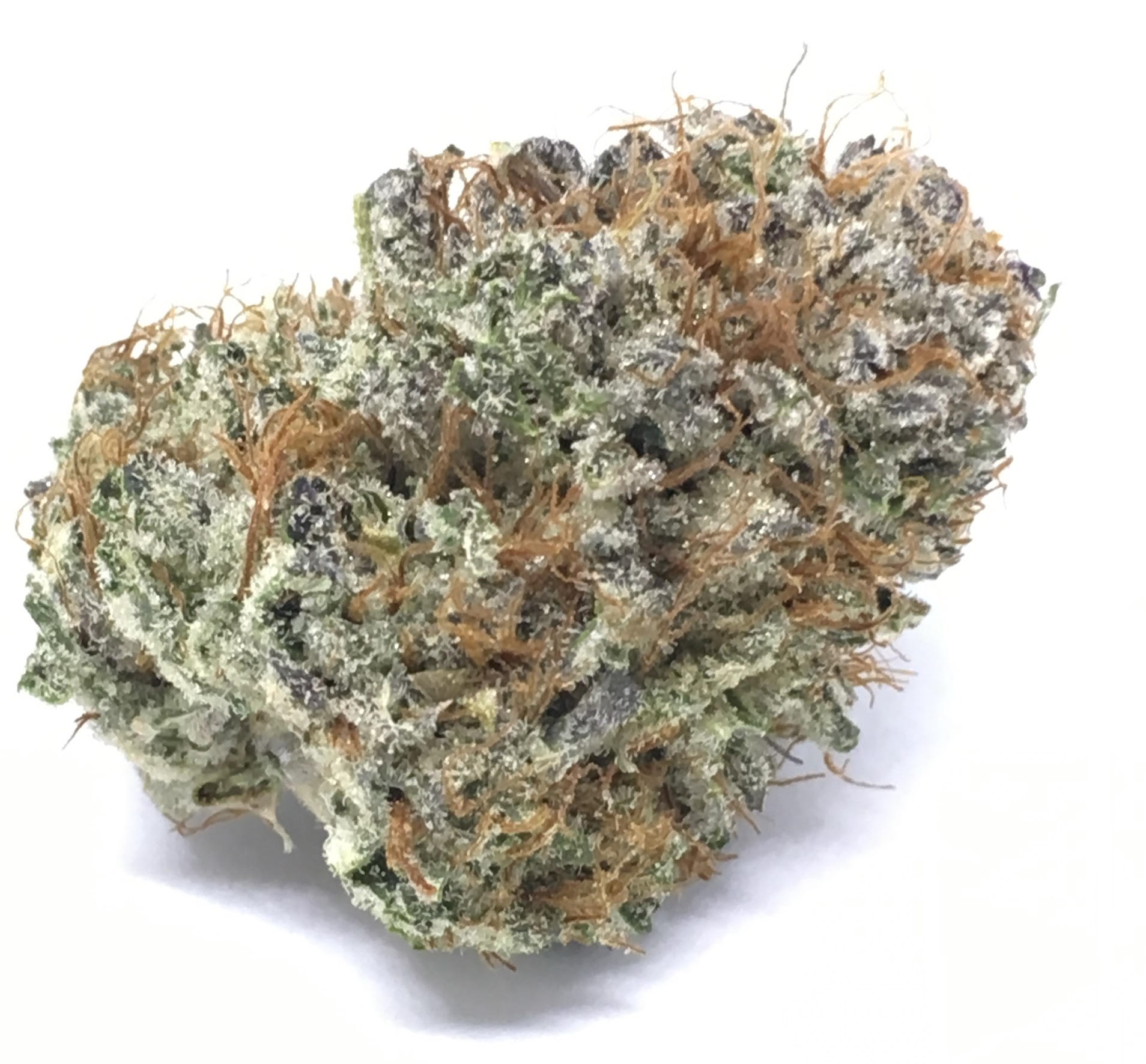 OG x GSC
OG Kush x Girl Scout Cookies
The synthesis of two notorious California-bred strains, our OG Girl Scout Cookies brings out the best traits of both. The dense, fragrant flowers produce a heavy, complex smoke not for the faint of heart. The nose is fresh baked bread, OG spice, and a tart undertone – the smoke smooth with a hint of pepper on the back end. Definitely on the more intense side, OG GSC is excellent for increasing appetite, chronic pain, and sleeplessness.
Shaolin Kush
Nepalese Kush x 818 Headband
For this in-house strain, we crossed our superstar Nepalese Kush with the same 818 Headband male as our Mindful Kush breeding project, gifted to us by 7 Points Oregon, and bred by Cali Connection. A terpene profile dominant in Myrcene, Limonene, Linalool and β-Caryophyllene, Shaolin Kush effects are vibrant – a functional, stimulating smoke with a slow, even burn. Shaolin Kush shows equal characteristics of both parents: smooth, deep herbal sage notes paired with gas on the inhale, and a balanced effect to match the flavor.
Sour Tip
Sour Diesel x Montana Silvertip
The perfect marriage of two sativa-dominant strains, Sour Tip is a breeding project with our friend Herby – the stellar cut of our Sour Diesel crossed with Purple Urkle-dominant Montana Silvertip. A slightly sweet, musty pine flavor profile is explained by high levels of the terpenes alpha-pinene and linalool, while retaining a hint of diesel from the Sour Diesel parentage. Sour Tip is a powerhouse of a smoke, but imparts the more uplifting effects of sativa-dominant genetics and good for those seeking a boost of creativity, energy and focus.